Regular price
$15.92 USD
Sale price
$15.92 USD
Unit price
per
Sale
Sold out
Introducing Granddaddy's Secret Sauce: the must-have condiment that brings a tantalizing bite and medium heat level to every dish. Each bottle is a fresh-filled, handcrafted goodness, made with a closely guarded recipe passed down through generations of family tradition. Locally manufactured in Nashville, Tennessee, this sauce embodies the essence of Southern flavor.
As a limited-time offer, we are thrilled to provide FREE SHIPPING when you order Granddaddy's Secret Sauce. This means you can enjoy the convenience of having our exceptional sauce delivered straight to your doorstep without any additional cost. Don't miss out on this opportunity to enhance your meals with the perfect blend of heat and flavor, all while enjoying the convenience of free shipping.
Our spicy secret sauce is a culinary masterpiece, carefully blended with a unique selection of ingredients to create a harmonious symphony of taste. The moment it touches your palate, you'll experience the perfect balance of heat and flavor that will leave you craving more.
But what truly sets Granddaddy's Secret Sauce apart is its incredible versatility. Whether you're grilling, sautéing, baking, or just adding a finishing touch to your favorite dishes, this sauce can do it all. Use it as a cooking sauce, a dip, a baking sauce, a marinade, or a topper—the possibilities are endless. Our sauce elevates your culinary creations with its remarkable depth and character.
In addition to its exceptional taste, Granddaddy's Secret Sauce prides itself on its commitment to quality. With every batch, we ensure that each bottle is freshly filled, capturing the essence of our sauce at its peak. Every time you open a bottle, you can expect a burst of robust flavors that will delight your senses.
Granddaddy's Secret Sauce is more than just a condiment—it's a culinary companion that will revolutionize your kitchen!
Experience the taste sensation that has been perfected through generations. From its locally crafted origins in Nashville, Tennessee, to its versatile applications and the ability to elevate any dish, Granddaddy's Secret Sauce is the essential ingredient your taste buds have been yearning for.
Order your bottle of Granddaddy's Secret Sauce today and discover the magic that awaits within. Whether you're a seasoned chef or a culinary enthusiast, this sauce is guaranteed to become a staple in your kitchen. Don't wait—treat yourself to the extraordinary flavors and the free shipping offer while it lasts. Get ready to embark on a flavor-filled journey with Granddaddy's Secret Sauce—the secret weapon for all your culinary adventures.
Great on:
Beef
Chicken
Pork
Seafood
Salads
Chilis
Stews
Vegetables
and More!
Great as:
Topping 
Baking Sauce 
Cooking Sauce  
Added to Dips
Marinade 
Salad Dressing 
Wing Sauce
Share
View full details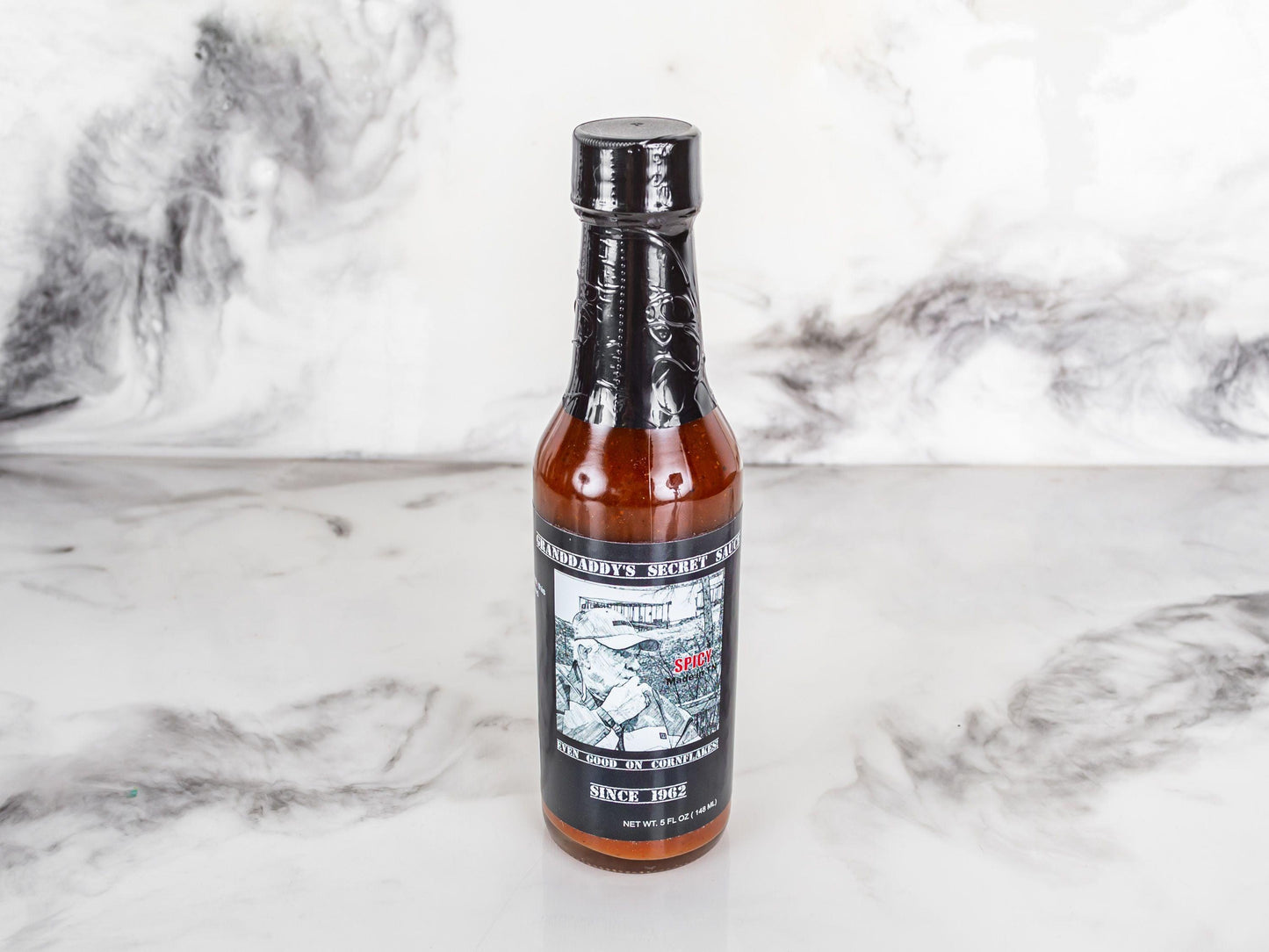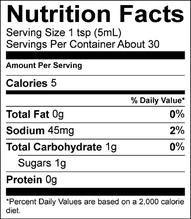 Just the right amount of heat
I was desperately looking for something different and this is it! Granddaddy's Secret Sauce is the perfect balance of flavor without overpowering heat. Highly recommend!
Needed to spice up some carnitas on soft rolls for my guests, and Granddaddy's Hot Sauce was the perfect addition. I "accidentally" discovered this sauce, and I'll be enjoying it forever now. Yum!!
Sauce so good make you want to smack your mama. I put that s#!t on everything. Oh yeah....
If I had brought a bigger purse I would have taken it from my fav spot lol...
Amazon Review
BEST DAMN HOTSAUCE IVE EVER USED , from marinade , to grilling, to dipping ... I love this stuff and I can't live with out it!